Bioware Lead Writer Leaves After 17 Years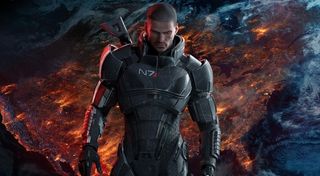 It seems like BioWare has been losing a lot of their top talent in a short amount of time, or at least the people who were considered veterans of the studio. The most recent departure is that lead writer David Gaider has departed from the company after nearly two decades.
Shacknews picked up the news from David Gaider's Twitter account where he posted the following message.
David Gaider doesn't go into any sort of detail about why he chose to depart from BioWare, but Shacknews has pointed out that he previously moved from the Dragon Age team to another in-house project at the studio.
This follows on Mass Effect: Andromeda's senior development director Chris Wynn taking leave from BioWare just a month ago.
Previous to their departures, the controversial Casey Hudson, best known as the one who ran damage control for BioWare during the Mass Effect 3 ending debacle, also took leave of the company back in 2015. Microsoft quickly scooped up Hudson for another project.
Just before Microsoft acquired the services of Casey Hudson, lead writer David Gaider had moved from Dragon Age to the secret BioWare project in March of 2015. So perhaps after he finished whatever he was working on he decided to move on? Or maybe he was planning on leaving anyway and just decided to finish working on the project before taking leave.
We don't really know and David Gaider is likely under an NDA so he won't be able to say. Gaider also doesn't give any hints about what's next, other than saying on his Twitter account that he could not get back into the BioWare building and that he's ready to be unemployed for a bit.
I guess we can rule out that he was being eyed by another company and was plucked out of BioWare's employment pool.
David Gaider had previously worked closely on the development of BioWare hits like Mass Effect 3, Dragon Age 2, and Dragone Age: Inquisition. Based on what some of the current BioWare employees are mentioning in his Twitter feed, it's difficult to say if there was a fallout of some sort because they seemed just as surprised to see him go.
Despite losing David Gaider, BioWare still has Mass Effect: Andromeda to finish up and get out to the public for the Xbox One, PS4 and PC.
Your Daily Blend of Entertainment News
Staff Writer at CinemaBlend.