Black Mesa Source Trailer Revealed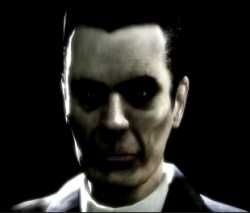 If you're a fan of the Half-Life series, you've must have been living under a rock to not hear about the remake of the original being created by fans of the game. Their aim is to take the classic Valve shooter and rework it to use the Orange Box source engine - with a good amount of tweaking on the side, of course. The project started in 2004 and boasts many improvements over the original Half-Life besides improved graphics like a coop mode and enhanced AI.
Obviously, with the project starting 4 years ago, it's been extremely slow-going but some proof of the progress of the project has come to the web. Just a few days ago the Black Mesa crew released a trailer on their site which gave a few brief glimpses of a stunning Black Mesa Facility and even a few shots of the climactic beginning where everything goes to hell. Even some of Half-Life's most memorable enemies make an appearance. Gameplay looks incredible and as I looked through the alien strewn halls of Black Mesa I couldn't help but get a little teary eyed and nostalgic for my crowbar fightin' days of the past.
I can't wait to get me to brainin' some of them baddies but, unfortunately, it looks like the wait might be a long time. The Black Mesa team has not given an official launch date but the end of the trailer suggests that the game will launch next year. Check out the trailer for yourself below.
Your Daily Blend of Entertainment News
Your Daily Blend of Entertainment News
Thank you for signing up to CinemaBlend. You will receive a verification email shortly.
There was a problem. Please refresh the page and try again.