Bunch Of Heroes: Four-Player Co-op Screenshots Released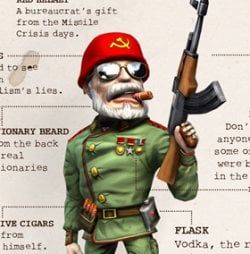 We just don't get enough four-player co-op games these days…heck, we just don't get enough co-op games these days. Anyway, to quell the frustration of many co-op hungry gamers out there, NGD Studios is working on a co-op heavy shooter called Bunch of Heroes. They released a bevy helping of new screenshots for the game featuring some three-quarter view co-op action with guns-a-blazin' and aliens getting blasted.
The game is PC exclusive, for now, but don't be surprised if you see an Xbox Live Arcade incarnation at some point in late 2011. Bunch of Heroes sports comical heroes out to fight for freedom and wipe some evil alien-doers off the face of the planet.
You can check out the twelve new screenshots of the in-game play below or head on over to the Official Website to learn more about the game. Bunch of Heroes is scheduled to make its digital distribution release sometime during the second quarter of 2011.
Image 1 of 12
Image 2 of 12
Image 3 of 12
Image 4 of 12
Image 5 of 12
Image 6 of 12
Image 7 of 12
Image 8 of 12
Image 9 of 12
Image 10 of 12
Image 11 of 12
Image 12 of 12
Staff Writer at CinemaBlend.
Your Daily Blend of Entertainment News
Thank you for signing up to CinemaBlend. You will receive a verification email shortly.
There was a problem. Please refresh the page and try again.