The Bureau: XCOM Declassified Gets Three DLC Packs For Mac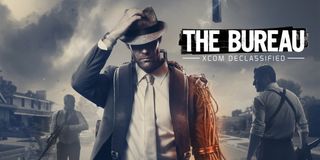 Aliens are invading and only one group of specially trained government agents can stop them from fulfilling their sinister plots. It's a scenario The Bureau: XCOM Declassified fans on the Mac have become quite familiar with, and is ready to thicken quite a bit with the introduction of three new batches of DLC.
TransGaming Inc. today announced a trio of DLC packs for the Mac version of The Bureau: XCOM Declassified, all of which are now available to purchase through the Mac App Store.
"The DLCs bring all-new content to Mac gamers and expands upon special agent William Carter and his team's original mission—to survive, adapt and overcome the enemy threat," reads a statement from the developer.
Fans of the XCOM series will know that The Bureau tells an origin story for the alien-stomping heroes, taking players back to a time when we first discovered that creatures from outer space were among us and, more importantly, that they meant us harm. You'll take up new technology on this quest to keep humanity safe and battle a wide variety of threats along the way. And now, thanks to this latest crop of DLC, the story and arsenal are going to be bigger than ever on Mac.
The Light Plasma Pistol DLC is the most straightforward of the lot, giving the player access to a new weapon that offers a lot of kick in a tiny package. This bad boy fires condensed bolts of plasma offers a snappy rate of fire, meaning the only thing separating you from an alien carcass at your feet is an itchy trigger finger.
The other two pieces of DLC offer new story content, beginning with Hangar 6 R&D. As agent Nico DaSilva, you volunteer for a series of secret experiments to help identify a new pathogen that causes agents to hallucinate. Fight to save your crew and yourself as you struggle to determine which threats are real and which ones are all in your mind.
Finally, there's the Code Breakers DLC, in which you must infiltrate a top secret government communications facility and find out why they've gone radio silent. As agent Carter, you'll be looking for site personnel while eliminating any threats you uncover along the way. And you better believe you'll be uncovering quite a few threats.
If you already own The Bureau, you can go ahead and buy any of that DLC that catches your attention on the App Store or through Steam. For more details on the game proper, be sure to visit The Bureau's official website.
Your Daily Blend of Entertainment News
Staff Writer for CinemaBlend.