Call Of Duty 2015 Teased By Black Ops 2 Update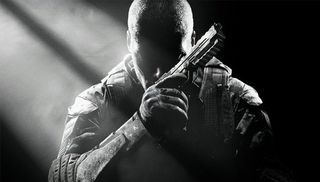 Activision is getting a jump on its upcoming Call of Duty announcement with a series of mysterious teasers. And if the CoD community is interpreting these videos correctly, Black Ops is about to get another sequel.
Apparently, Black Ops II's latest patch included several subtle changes to the game's artwork. Specifically, Treyarch added Snapchat's famous mascot, "Ghostface Chillah," to a handful of in-game advertisements. When players take a picture of the icon using Snapchat, Activision's "callofduty" account is automatically added their friends' list.
A YouTuber named Drift0r was the first person to notice Treyarch's cryptic ad campaign. Check it out:
At first, Call of Duty's Snapchat feed was lifeless. But over the past 24 hours, users have been receiving cryptic messages. A reddit user named TheDangerousAnt described these messages on the Black Ops II subreddit:
A second video was uploaded this morning. This time, the voice said, "Let your thoughts drift. Let the bad memories fade. Let peace be upon you." The clip is only 10-seconds long and contains very little information. However, A Vietnam-era helicopter makes a brief appearance, which could be a nod to Black Ops' back story.
Several Snapchat-savvy users were able to save the teaser before it disappeared, including a Twitch streamer named Element who immediately tweeted the video:
The dialog in both of these videos reminds me of the brainwashing that happened in Black Ops 1. In the story, Alex Mason is strapped to a chair and interrogated about the location of a number station. At first he denies any knowledge, but as the story unfolds, we learn that Mason's memory has been altered by some kind of brainwashing technique.
Perhaps the game will reveal what happened to Mason before the events of Black Ops 1. Maybe the franchise's third title is more of a prequel than a sequel.
Though, all of this is guess work until Activision makes an announcement, and we can probably expect that very soon. Call of Duty titles are typically announced in the first week of May.
In the mean time, let the speculation begin.