Cryptic Studios Making Secret Game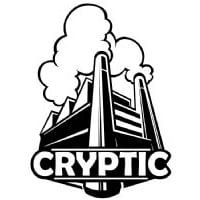 It seems maintaining two MMO's and developing a co-op RPG isn't enough activity for Cryptic Studios. They've got at least one other project in development.
"In addition to developing Neverwinter and supporting both Champions Online and Star Trek Online with new content, Cryptic Studios is working on at least one top secret project for Atari," teased the developer on their website
"We're very excited about what we're working on. Like Neverwinter, our Top Secret work represents our continued commitment to diversify and reach beyond the boundaries of traditional MMORPG gaming. We can't wait to show you more!"
The three other games they're working on are all based on existing licenses. Perhaps that will be the case with this secret project as well. Does Atari have another license that could make a good MMO?
Staff Writer at CinemaBlend.
Your Daily Blend of Entertainment News
Thank you for signing up to CinemaBlend. You will receive a verification email shortly.
There was a problem. Please refresh the page and try again.