Crysis Wars Free For Ten Days, Gets New Maps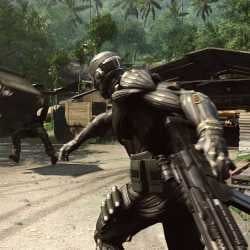 Crysis Wars, the multiplayer companion to first-person shooter Crysis Warhead, will be getting its share of nanotechnology-enhanced holiday magic. Crytek has released a free Holiday Map Pack and if you don't own the game already, you'll get a chance to try it for free.
The two new maps have been given the extremely straightforward titles "Savanna" and "Frost." "Savanna" is a PowerStruggle map optimized for 24-32 players while "Frost" is a TeamInstantAction map that's best with 8-16 players. The maps come bundled with Patch 1.3, which also fixes loading problems experienced with custom assets in downloaded maps.
Additionally, Crytek is allowing gamers to play Crysis Wars for free from Friday, December 19th until Monday, December 29th. All you need to do in order to participate in the free play period is register at www.mycrisis.com. Upon doing so, you'll be given a special code to "unlock" the copy of Crysis Wars you'll download.
Staff Writer at CinemaBlend.
Your Daily Blend of Entertainment News
Thank you for signing up to CinemaBlend. You will receive a verification email shortly.
There was a problem. Please refresh the page and try again.