Is DOTA 2's Latest Patch Trolling Us About Half-Life 3?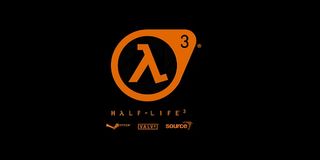 You know what fans of DOTA2 probably didn't expect with their latest game update? A file that potentially nods to Half-Life 3, the often teased and highly-anticipated third chapter to one of the most beloved first-person shooter series of all time.
Word first up on the Steam Database twitter account, where it was noted that Valve may have "accidentally" plugged a file into DOTA 2 called hl2.txt. As is later discussed on a NeoGAF page dedicated to picking this file apart, the fact that it's named hl3.txt isn't what is interesting so much as what the file actually contains.
Within the file, folks have found terms such as procedural generation, ziplines, NPC, squad, VR movement and FOV. Those are the types of things you expect to hear tied to a first-person shooter, not a MOBA like DOTA 2. None of that stuff makes much sense for the game it was supposed to be attached to. However, given the file's name, the internet is abuzz with more rumor and speculation that Valve is, in fact, working on the long-awaited sequel.
I'm opting to side with some of those NeoGAF posters who, at this point, are basically disenchanted by the whole mess. Half-Life 3 rumors and "proof" of its development have been popping up for about a decade now, and none of it has led to anything concrete. Also, it's appearing more and more likely that Steam likes to troll series fans with stuff like this, though whether they're heartless individuals or trying to keep hype alive until an actual announcement remains unclear.
Speaking of which, an "actual announcement" pertaining to Half-Life 3 is exactly what I'm waiting on. Until then, items like this latest find are fun enough to peruse, but my excitement remains flat-lined until I hear something official about an actual-damn-game.
For those of you who are wondering what all the fuss is about, you probably missed out on Half-Life and Half-Life 2 when they first arrived. Modern shooters have a lot to owe to those games, which proved it was possible to tell a great story from within the FPS framework. They were also just a lot of fun to play and did a lot of things that hadn't been seen at the time. Oh, and they also led to the creation of games like CounterStrike and Team Fortress 2, which still have active communities to this day.
Finally, Half-Life 2 ends on a cliffhanger. Series fans have been waiting a very long time to find out how this particular tale ends, so I can't fault them for grasping at straws when something like this hl3.txt file pops up.
Staff Writer for CinemaBlend.
Your Daily Blend of Entertainment News
Thank you for signing up to CinemaBlend. You will receive a verification email shortly.
There was a problem. Please refresh the page and try again.