David Hayter Returns As Snake Solid In Metal Gear Solid 4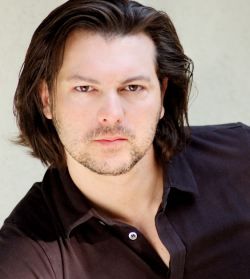 Hideo Kojima and Shuyo Murata original script for Metal Gear Solid 4: Guns of the Patriots will have an all-star voice cast, lead by none other than David Hayter. The all-star cast will include returning favorites as the geriatric Snake Solid does battle for what could possibly be his final outing.
Quinton Flynn, Paul Eiding and Christopher Randolph who will also continue their work as the voices of Raiden, Roy Campbell and Hal "Otacon" Emmerich, respectively. As of course, MGS is a series well documented for its compleat story and accompanying voice-acting. It's also known for providing a little bit of fanservice on the side, if you know what I mean? Anyway, Kris Zimmerman will once again take on the role of the voice director for the fore-mentioned cast, and that spells nothing but an award-winning team.
"I couldn't be more excited about this game. What I've seen of Metal Gear Solid 4 has absolutely blown me away. To bring the focus of the story back to Solid Snake, and to work with Kris Zimmerman and many of the amazing actors that provided iconic voices for the previous games, is like coming home," said David Hayter. "I'm so proud and grateful to have been involved with Mr. Kojima as the voice of Snake, for nearly a decade, on this legendary video game series. This game is going to plunge players into the ultimate Metal Gear experience. And personally, I can't wait to play it."
Die-hard MGS fans can re-listen to a downloadable podcast of David Hayter talking with Kojima via Konami's Official Website. Alternatively, the podcast can be heard (or downloaded) from the iTunes music store.
Staff Writer at CinemaBlend.
Your Daily Blend of Entertainment News
Thank you for signing up to CinemaBlend. You will receive a verification email shortly.
There was a problem. Please refresh the page and try again.