Dementium: The Ward Brings Survival Horror To DS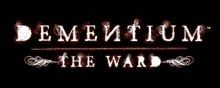 If you've been looking for some survival horror to take on the road with you, and utilize stylus controls, then Gamecock has just what you need. The FPS survival-horror game Dementium: The Ward, developed by Renegade Kid, is now ready to make you piss your pants on the subway.
Dementium places you in a derelict hospital, devoid of memory. And oh yeah, there are horrific companions to keep you company. The game is essentially like a traditional survival horror. What is most surprising is how good the game looks on the DS. It's certainly a game that will keep you on your toes. "This game will scare the shit out of you," said Harry Miller, 'El Presidente' for Gamecock Media Group. "There's a hundred other reasons why I'd recommend Dementium: The Ward, but that is by far the best one."
Dementium: The Ward is now available on the Nintendo DS for $29.99. I dare you to try the game. Or, maybe I encourage you to do so. Because while I love cutesy puzzle games and training my brain, there's always room for variety on the DS.
Staff Writer at CinemaBlend.
Your Daily Blend of Entertainment News
Thank you for signing up to CinemaBlend. You will receive a verification email shortly.
There was a problem. Please refresh the page and try again.