Devil May Cry MMO Clone Is Not For American Gamers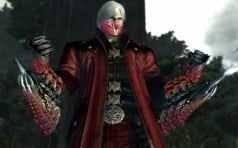 Capcom action game, Devil May Cry, has an MMO clone simply called Last Online. The game features a hero that looks like Dante, fights like Dante, shoots like Dante and even has all the neat stylized visual effects that accompanies Dante. But alas, it's not Dante and this game will probably never see the light of day on North American shores.
Just like Project E and its startling similarities to Gears of War, Last Online is pretty much a copy-cat clone of Devil May Cry. In fact, there's a strong possibility that Capcom could buy the code and slap a DMC icon on the logo and call it a DMC MMOG. Until that happens, though, it appears this game is strictly suited for Southeast territories.
Korean-based developer, Eden World Entertainment, has debuted a launch trailer for this Southeast-Asian MMO-action game, but little information is known about the game other than that it's an MMO-action game. Lucky for us MMOSite offered up a trailer for public viewing, letting gamers from all over the world see a game they may never play.
You can check out the video trailer below and we'll try to dig up some more info on this game, as I'm sure console gamers would love to get their hands on it. Until then, be sure to stay tuned in with Blend Games.
Click here to download HD version.
Your Daily Blend of Entertainment News
Staff Writer at CinemaBlend.