Download MechWarrior 4 For Free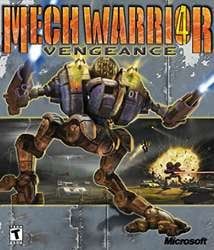 Smith & Tinker announced today that they will be celebrating the 25th anniversary of BattleTech in a very gamer-friendly fashion. Very soon you'll be able to download MechWarrior 4 and its expansions for free.
BattleTech was a table-top gaming franchise centered around battles between humans in giant mechanized suits. The table-top games eventually spawned a pen-and-paper role-playing game called MechWarrior, which in turn became a series of video games of the same name. MechWarrior 4 was released in 2000 for the PC and four expansions were produced over the next two years.
The brief announcement on Smith & Tinker's website doesn't mention when the game will be available but advises you to keep an eye on BattleTech.com. By the way, there are apparently no geographic restrictions on the giveaway.
The news of the free giveaway comes just hours after the announcement of a new MechWarrior game in development for the PC and Xbox 360.
Staff Writer at CinemaBlend.
Your Daily Blend of Entertainment News
Thank you for signing up to CinemaBlend. You will receive a verification email shortly.
There was a problem. Please refresh the page and try again.