Dragon Age Gets New Title, Trailer Incoming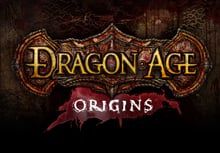 Take note: BioWare's upcoming fantasy RPG for the PC, Dragon Age is now called Dragon Age: Origins. We already know this is the first game in a planned series so that tells absolutely nothing new. However, the first trailer for the game will be debuting later this week and that should be a lot more informative.
The trailer will be shown on Game Trailers TV this Friday at 1 AM on Spike TV. On the off-chance you miss this oh-so-convenient viewing time, it will be available afterward on Gametrailers.com. If the trailer shows a logo and a dragon opening his eye, someone's at BioWare's going to get a strongly worded letter from me.
The Dragon Age website was updated yesterday with the new title and also a couple email newsletter links. You can sign up for a general Dragon Age information newsletter or a world building/modder newsletter. The latter, of course, confirms that the game will indeed give world building tools to players. It's not surprising given that Neverwinter Nights and its sequel also shipped with editing tools but I'm just pleased to have found out something new after BioWare hyped up the website overhaul so much.
Staff Writer at CinemaBlend.
Your Daily Blend of Entertainment News
Thank you for signing up to CinemaBlend. You will receive a verification email shortly.
There was a problem. Please refresh the page and try again.