Dragon Age Toolset Videos Now Online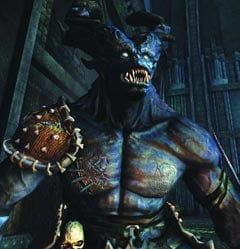 BioWare's upcoming PC RPG Dragon Age will, like Neverwinter Nights, come with a toolset to allow players to create their own adventures. Those of us sufficiently nerdy enough to be subscribers to the BioWare World Builders Newsletter just received an e-mail announcing that videos of the toolset are now available at the company's website. You'll need an account for the forums to access them, but I imagine you already have one if you're interested in this sort of thing.
These two demo videos debuted at PAX but have finally been posted on the Net for the first time. There's also a few screenshots of the toolset, on display at the bottom of this article. As you might expect, the Dragon Age toolset is actually very similar to the Neverwinter Nights or Neverwinter Nights 2 toolsets, which should ease the learning curve substantially. Most of my time on NWN building was spent fiddling with the character conversation editor and to my eyes, it looks exactly the same in the Dragon Age toolset.
It will be interesting to see whether the Dragon Age building community ever reaches the scope of the NWN crowd, though, given the fact that Dragon Age will be single-player only. It's also worth pondering whether BioWare would try to include these tools on a possible console port of the game in the future.
Image 1 of 5
Your Daily Blend of Entertainment News
Staff Writer at CinemaBlend.