Duke Nukem Forever Hits Development Milestone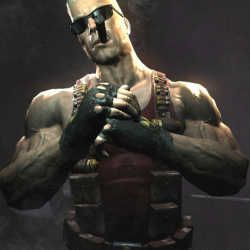 Duke Nukem Forever has been in the works for over a decade so it would be inaccurate to say that the development is going well. According to DNF director George Broussard, though, the development team over at 3D Realms has just hit a milestone.
"Closing out a milestone this week. 71 more tasks to do and we started with probably 800-900," said Broussard on his Twitter. "Been a good push. Next one starts Monday."
Yes yes, good push. Really crunch time over there. I'm guessing the last item on this list of 800-900 tasks is "Make Duke Nukem Forever."
Staff Writer at CinemaBlend.