Dynasty Warriors: Strikeforce Four-Player Co-op Trailer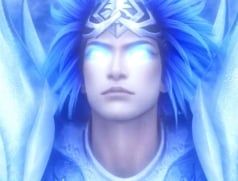 Personally, I'm a little tired of Dynasty Warriors games; they seem to repeat themselves more than a politician trying to persuade people that they're being honest. However, this latest Dynasty Warriors game for the PSP is actually kind of cool and it's mainly for the four-player cooperative feature.
Like all previous DW games, players are tasked with resolving massive army battles by beating the crap out of a bunch of lowly soldiers. To mix things up a bit, Omega Force has implemented beasts and fortified strongholds to give four players a more challenging effort this time around. Air battles have also been added, so players can streak the skies with lightning fast attacks and perfunctory combos.
Dynasty Warriors: StrikeForce is scheduled for release exclusively on the PSP sometime in early 2009. We'll keep you posted for its release. But my question to Koei, is why the heck isn't a four-player mode ever included in the real Dynasty Warriors games? Does Koei not know how much fun it would be whether it was on-line or offline? Geesh.
Anyway, you can check out the trailer of the gameplay below, as well as the new screenshots. For more information about Dynasty Warriors: StrikeForce you can visit the Official Koei Website. For all your other gaming news needs, feel free to drop back in with Blend Games.
Image 1 of 10
Your Daily Blend of Entertainment News
Staff Writer at CinemaBlend.