EA Doesn't Want Origin To Compete With Valve's Steam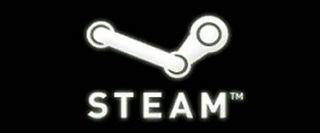 After the removal of Battlefield 3 from the Steam powered digital distribution service, a lot of people were curious what the relationship was like between EA and Valve, given that Battlefield 3 wasn't the first (and probably won't be the last) EA game to get removed from Valve's online service.
Well, EA's Europe front-man, Jen Uwe Intat, doesn't want to go head-to-head with Valve and according to him, the two companies are still on pretty good terms despite looking quite the opposite from a business standpoint.
In an interview with Game Industry, Intat stated that…
According to Industry Gamers, EA's COO, Peter Moore, further clarified Electronic Arts' stance in terms of competing with Valve on the digital distribution front, saying…
Well there you have it: Anytime EA breaks Steam's terms of service it's not because they're trying to one-up Valve it's simply because they want to deal directly with the consumer. I still don't entirely understand that maneuver if the consumer is a top priority.
However, MineCraft creator, Markus "Notch" Perssons mentioned that the exact kind of limitations that resulted in EA's games being removed from Steam is why MineCraft isn't on any digital distribution service. So it's not just EA running into this brick wall when it comes to dealing with providing content to consumers.
Staff Writer at CinemaBlend.
Your Daily Blend of Entertainment News
Thank you for signing up to CinemaBlend. You will receive a verification email shortly.
There was a problem. Please refresh the page and try again.