EA Ends FIFA Manager Series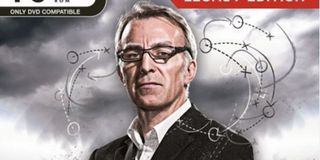 Aspiring football club managers will have to find another way to live out their dreams. FIFA MANAGER founder and designer Gerald Kohler announced today that the series is coming to an end.
"This is was a very tough decision, so I want to take the time to explain it," Kohler said on the series website. "This probably comes as a big disappointment to many of you, and it is understandable that you would ask why."
"The football manager genre at this level of sophistication is highly specialised and primarily played in two countries (England and Germany), in which – on top of everything – one game has practically dominated the market in recent years. The niche market and general trend toward online and mobile games were also contributing factors. Moreover, FM had reached a crossroads at which a new engine and/or corresponding online technology would be the only way to give the series a boost. When all these factors were evaluated, it led us to the decision to blow the final whistle."
FIFA Manager allows players to oversee a football club. FIFA Manager 14 features over 1000 officially licensed clubs and 70 leagues along with 35,000 players. It was billed as a "Legacy Edition" with no new features or game modes. The only changes from last year were updated stats, rosters and kits. The screenshots for Manager 14 on EA's own website are from Manager 13.
The FIFA Manager series began back in 2002. The first game in the series, released only in Germany, featured Rudi Assauer on the cover. Later installments featured other esteemed managers such as Sir Bobby Robson, Joachim Löw and Lucien Favre.
"We were also lucky to have a very dedicated community. Your passion and commitment to FIFA MANAGER is unrivalled, and made the series a great joy to work on. You have our heartfelt gratitude. We hope you'll keep playing FM as long as possible, and that the fan sites will go all out to expand and improve the game wherever they can. For all your years of support and all your passion for our game, we thank you."
EA Sports announced last month that they were cutting ties with Tiger Woods for their future golf games as well. It seems that they've decided to re-evaluate their portfolio now that we're at the outset of a new generation of consoles.
Image 1 of 3
Your Daily Blend of Entertainment News
Staff Writer at CinemaBlend.