EA Shutting Down BattleForge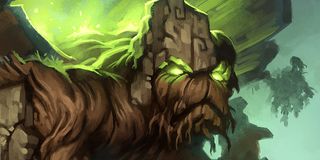 BattleForge will be shutting down permanently soon. A new update on the online strategy game's website reveals that the servers will be taken offline by the end of October.
"Today we bring sad news to the world of Nyn as the rift between our worlds is coming to a close, and with this we come to the unfortunate retirement of BattleForge," begins the news post. "The decision to retire older games is never easy. We hope you've enjoyed playing BattleForge as much as we enjoyed making it and we wish to extend our sincerest thanks to all of our passionate and dedicated players for supporting BattleForge over the past 4 years."
"Those of you who still have a balance of in-game currency are encouraged to spend it before the game is shut down on October 31st and is no longer available for play."
BattleForge is a cross between a real-time strategy and a collectible card game. Players used a virtual deck of cards to unleash units, buildings and spells in battles. Players can earn new cards by purchasing them with virtual currency earned through gameplay, trading with other players, or spending real-world money. There are 383 cards to earn in total. Players could use them in PvP matches or in story-based battles against A.I. opponents.
I liked it more in theory than in practice. Perhaps the most notable aspect was its eventual free-to-play, microtransaction-driven structure. It was one of publisher EA's first F2P titles along with Battlefield Heroes. Even though EA fell out of love with BattleForge, they're still quite fond of the free-to-play business model.
BattleForge's fate seems like it was sealed back in July when EA shut down its developer, Phenomic. The studio was closed during a restructuring of EA's network of subsidiaries.
"As part of EA's realignment in recent weeks, we have announced internally a small adjustment to some development staff to better focus our teams against priority growth areas," EA said at the time.
I suppose there was the slight chance that EA would keep the servers running even though there was no one left to patch the game or add new content. Or an even slighter chance that they would assign another developer to maintain the project. In the end, though, EA decided that the game wasn't worth the server maintenance costs anymore.
Image 1 of 9
Your Daily Blend of Entertainment News
Staff Writer at CinemaBlend.