EVGA P67 SLI Motherboard For Intel 1155 Processors Has Arrived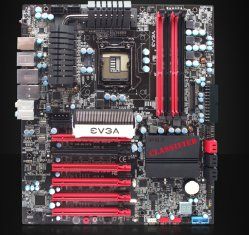 High-end gaming enthusiasts' best beg mom for a few extra bucks for allowance to start saving for the EVGA P67 motherboard. The new board features support for Intel 1155 socket processors, including the Intel i5 and the Intel i7 chipsets.
Steve R. Peterson, director of desktop chipset & strategic marketing at Intel Corporation commented in the press release about the new board, saying…
Ohh, AMD is going to need to do a little catch-up to match this board in combination with the GeForce GTX580. Anyway, you can check out a whole list of the board's features, functions and conveniences over at the Official Website.
Your Daily Blend of Entertainment News
Staff Writer at CinemaBlend.