Emerging Entertainment Announces Troll And Armor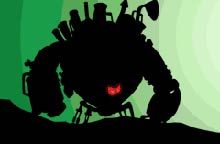 Singapore, a place that is best known in my house as a great spot to pick up a cane, also has games to share with the world. Emerging Entertainment, a leading Singapore developer, has announced its latest project. The fantasy action-adventure Troll & Armorhas seen EE expand its internal team to include top-tier talent from Singapore, and the south east Asia region. The new game is currently expected to ship in March of 2009.
It's not clear at the moment what type of title this will be exactly, as the press release lists off numerous genres. Troll & Armor will have you guiding companions through puzzles, managing resources, and claiming territories. But you'll also be involved in high action battles at times. Sounds like the game could either be a complete train wreck of disparate genres, or a firm melding of different styles. We'll have to keep our eye on it.
The game is being positioned as the flagship title for the new developer, and they certainly sound excited about the potential. ""Our studio has poured itself into this game and I have no doubt it will be a huge hit," said Cornel Hillmann, Managing Director of Emerging Entertainment. "As we celebrate our 1st anniversary and I see our growing stable of talent and their hard work I know we are creating something truly unique."
Staff Writer at CinemaBlend.
Your Daily Blend of Entertainment News
Thank you for signing up to CinemaBlend. You will receive a verification email shortly.
There was a problem. Please refresh the page and try again.