New Evidence Shows Middle Earth: Shadow Of Mordor Might Be Getting A Sequel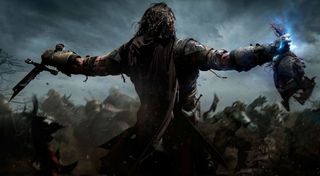 If you were a fan of the action-RPG, Middle-earth: Shadow of Mordor, from Warner Bros., and Monolith Productions that came out in 2014 for home consoles and PC, you might be excited to know that a sequel could be coming rather soon.
According to Gamespot there has been a very informative leak that occurred thanks to some digging by NerdLeaks. They uncovered that a stunt-woman going by the name of Lauren Mary Kim, has done some motion capture work for the sequel to Shadow of Mordor.
NerdLeak managed to get their hands on Kim's resume and it's quite impressive. The Asian stunt-woman has doubled for many of Hollywood's most recognized female actresses, including Grace Kim, Ming Na-Wen – who many might recognize from the current Agents of Shield show – as well as Lucy Liu, and Kelly Hu to name but a few.
Her work spans both live-action television shows and movies, as well as video games. She's done work on Tron, Mortal Kombat, Resident Evil 6 and Assassin's Creed, names that are most certainly heavyweight in the world of entertainment. What's interesting is that in the list it shows that her last project that she worked on was motion capture work for Blur Studios on Shadow of Mordor 2. This followed on another Blur project that she worked on that garnered a lot of widespread attention... the Mafia 3 promotional trailer.
For those that don't know, Blur Studios is a very well recognized cinematic production studio that has done some of the best video game cinematics out there.
Given that the entries on the list of the resume most certainly check out – such as her stunt work on Call of Duty: Black Ops III, where she credits the producer as Noel Vega. And yes, Alan Noel Vega did do the stunt coordination on Call of Duty: Black Ops III according to his IMDB profile.
So what does all this mean? Well, I wouldn't be shocked if Warner Bros., Entertainment dropped the news at this year's E3. It's the sort of game you might expect during Microsoft or Sony's stage presentation.
Surprisingly, Shadow of Mordor turned out to be a fairly decent success for Warner Bros. According to Steam Spy the game managed to move close to 1.9 million copies on Steam alone, and according to very rough estimates by VG Chartz, the game did close to 3 million copies sold on the PS4 and nearly 1.3 million on the Xbox One. The Xbox 360 and PS3 combined also potentially contributed to an extra million according to the site. Roughly, the game definitely sold well enough that Warner Bros., would be crazy not to consider a sequel.
Part of what appealed to so many gamers about the original Shadow of Mordor is that the game utilized a Nemesis system where players would pick up an arch-nemesis over the course of the game, making for some intense rivalries and battles that spanned the entire playthrough. I'm sure a lot of gamers are curious how Monolith will expand and evolve that feature for the sequel. I'm sure we'll find out soon enough just what sort of upgrades the sequel will have once Warner Bros., decides to make the announcement official.
Staff Writer at CinemaBlend.
Your Daily Blend of Entertainment News
Thank you for signing up to CinemaBlend. You will receive a verification email shortly.
There was a problem. Please refresh the page and try again.