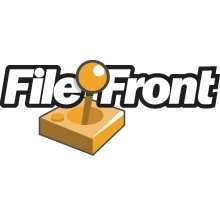 Come April, there's going to be one less place to download mods, demos, and other files for your gaming needs. Popular gaming download site FileFront.com announced today that it will be shutting down on March 30th.
In a farewell note to users, the FileFront team cited "the current economic conditions" as the reason for the shutdown. The note advises users that want to hang onto files, images, or blogs they've uploaded in the past to download them soon because they'll all be gone next week.
FileFront first launched in 1999. The website is owned by Ziff Davis, who decided against selling it to UGO along with 1UP in January. Maybe they were trying to offload it but just couldn't find a buyer. It doesn't really matter now, though. PC gaming has lost a good one.
Staff Writer at CinemaBlend.
Your Daily Blend of Entertainment News
Thank you for signing up to CinemaBlend. You will receive a verification email shortly.
There was a problem. Please refresh the page and try again.