FileFront Not Dead After All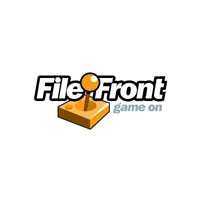 Last week, gaming download site FileFront announced that they would be shutting down at the end of March. It's now April 2nd and guess what? They've been resurrected.
According to a new announcement on the website, the original founders of FileFront have bought the site back from Ziff Davis Media. The reopening was revealed yesterday so much of the announcement was devoted to explaining that none of this process was an April Fool's Joke:
The March 24th announcement about FileFront shutting down was NOT an early April Fool's joke and Ziff Davis Media had every intention of shutting down FileFront by the end of March.
This announcement about the original founders buying back FileFront from Ziff Davis Media is also NOT an April Fool's joke.
We're making this announcement on April 1st because the deal was completed today and we want to bring all services back online immediately.
We would NEVER shut down FileFront as an April Fool's joke.
All of the features of the site should now be open again so enjoy. Welcome back, guys.
Your Daily Blend of Entertainment News
Staff Writer at CinemaBlend.