Franchise Crossover Show Dead Fantasy Fourth Episode Released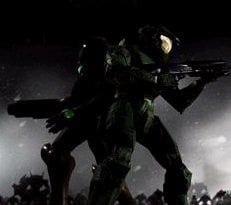 Mounty Oum has achieved a small but dedicated fanbase for his numerous franchise-mashup videos (most notably Haloid, which can be viewed here, and Dead Fantasy, which is located here) His videos pretty much contain nothing but awesome fight scenes, but that's why people like them, I suppose.
Mounty Oum fans can go ahead and set aside five minutes and 16 seconds of today for the newest episode of Dead Fantasy, as the fourth entry has just been released. We've included the new video below for your viewing pleasure, so sit back and maybe Mounty Oum will make a fan out of you.
Your Daily Blend of Entertainment News
Thank you for signing up to CinemaBlend. You will receive a verification email shortly.
There was a problem. Please refresh the page and try again.