Free Dead Space Comic Now Online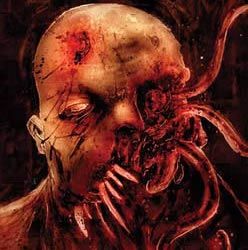 If you want to learn more about the storyline of survival horror game Dead Space but are too cheap to buy the tie-in comic books, you're in luck: the first issue is now available at Newsarama for free.
The comic book series, six issues in total serves as a prequel to the game. The colonists of Aegis VII unearth a mysterious alien artifact and things go downhill from there. It was illustrated by Ben Templesmith and written by Antony Johnston (who also scripted the game itself).
The first issue is 23 pages in total and though it feels weird to read a comic digitally, it's completely free. No word on whether additional issues will be released without charge in the future, though it wouldn't be unexpected; the likelihood of someone paying for the comics probably decreases the longer the game's been in stores.
Staff Writer at CinemaBlend.
Your Daily Blend of Entertainment News
Thank you for signing up to CinemaBlend. You will receive a verification email shortly.
There was a problem. Please refresh the page and try again.