Free Hearts Of Iron 3 Strategy Guide Offered By Paradox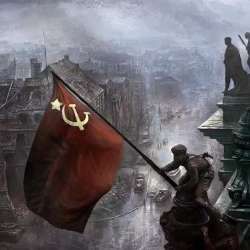 Paradox Interactive announced today that they will be offering a free strategy guide for Hearts of Iron III. All that's required from you is some light typing.
"The Hearts of Iron series has a loyal and long standing following which is greatly appreciated by the development team at Paradox Interactive, so this is their way of ensuring that those fans will get maximum value from the release of Hearts of iron III as well as acting as a 'thank-you' for their continued support," said Paradox in their announcement. To get the strategy guide, players must register their copy of HOI3 at the game's official forum. The book was penned by Ed Hanks, the gent who also wrote the Europa Universalis III guide.
Hearts of Iron 3 will be released through retail stores and digital download services on Friday, August 7th. A demo was made available yesterday.
Your Daily Blend of Entertainment News
Staff Writer at CinemaBlend.