Free-To-Play KneeBouncers Catches Flak For New Subscription Model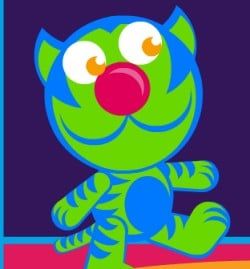 We've moved into turbulent times in this day and age. Everything is overpriced and the cost of living can be a real killer if you don't have the right job to keep up with the rapidly escalating costs. To make things a little more complicated in life, the once free-to-play kiddie gaming site, KneeBouncers, has moved into an annual subscription model that has caused quite a stir from parents and those pudgy little fleshsuits known as kids.
There's a mixed bag of reactions, most negative and some positive, as parents contemplate whether the $19.95 price tag is worth it for their kid to just bang on the mouse and keyboard as a time-consuming activity for fun.
One half of the owners of KneeBouncers commented to a disgruntled user about the membership charge, saying…
I suppose anytime 'subscription' or 'annual fees' enter the discussion for something free there's going to be a lot of huffing and fussing to go around.
To quell the loss of a lot of members, many subscription-based games move into the free-to-play/microtransaction market to help keep both hardcore and casual gamers appeased. In the case of KneeBouncers the opposite seems to have happened and many parents aren't too thrilled about the change.
The real question is whether or not parents should shell out $1.66 a month so their kids can doodle around and have fun on a colorful website designed for toddlers?
If you don't mind the pricetag and want something convenient for your kid to do while they're on the computer (although I would think at that age they should poking around with pop-up books instead), then you can check out KneeBouncer's Official Website.
Staff Writer at CinemaBlend.
Your Daily Blend of Entertainment News
Thank you for signing up to CinemaBlend. You will receive a verification email shortly.
There was a problem. Please refresh the page and try again.