Free-To-Play Racer, F1 Online: The Game, Arrives In Q1 2012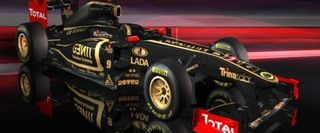 Codemasters announced today that a Formula One Online: The Game is scheduled to go live for PC gamers sometime in the first quarter of 2012. The new racing title won't just be another Formula One outing from Codemasters, though, the game is being designed where players will play a twofold role of both the manager of the team and the driver. David Solari, VP, Codemasters Online, commented in the press release, saying..
The game itself will be a mixture of team management combined with top-down driving. So far it's not looking too shabby to be a browser-based game. Did I also happen to mention that F1 Online: The Game will also be free-to-play? Well, if I forgot to say so before, I'm saying it now.
The game itself will feature the 2011 F1 roster, logos, teams and cars. Players will be able to compete against each other in Grand Prix races as well as partake in a full championship mode. Team creation, vehicle modification, and even research and development are all present so players can come up with new upgrades and equipment.
More information will be made available for the game as it draws closer to release. In the meantime, you can bookmark the Official Website and check back frequently as Codemasters updates the site and adds new content for the upcoming F1 Online: The Game.
Image 1 of 7
Your Daily Blend of Entertainment News
Staff Writer at CinemaBlend.