Freesky Online Closed Beta Is Coming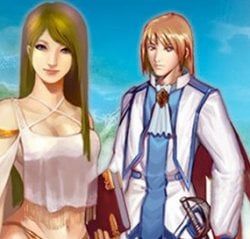 IGG recently sent out word that the Freesky Online closed beta is nearly ready to start. In fact, the closed beta is so close to going live that the activation page for registration is up and available.
According to the press release, "The Freesky Online closed beta test will be released at 9:00pm on May 7th, 2009(GMT-4). For all you potential beta testers out there don't worry, your hard earned information and character data will be retained."
There are also a number of events being held for Freesky as the beta goes live, including alliance recruitment for guilds, blog events for pictures and sharing information, as well as receiving free activation codes for posting on the forums.
What's more is that once players get setup and start leveling and earning all kinds of mad reputation and special items, there's no need to worry about losing it once it goes open-beta as all character data and information will be retained. Now that's some good news for beta testers.
As always, IGG's Freesky is free-to-play so there's no need to worry about whipping out the good 'ole credit card. You can learn more by visiting the Official Freesky Website for registration, and remember to stay tuned in with Blend Games for further news and updates regarding all things gaming.
Staff Writer at CinemaBlend.
Your Daily Blend of Entertainment News
Thank you for signing up to CinemaBlend. You will receive a verification email shortly.
There was a problem. Please refresh the page and try again.