GameFly Launches Desktop Client With Free Game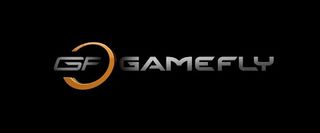 After a nice, long beta period, GameFly, Inc. has today announced that its PC client has officially launched. So, yeah, now everyone can take advantage of the GameFly PC offerings without that pesky word "beta" attached to the experience.
GameFly made the announcement official this morning, stating that everyone could now take advantage of the service's 1,500 PC games up for purchase and play. This feature comes at no additional charge to the GameFly subscription, which is best known for delivering more than 8,000 games for consoles and handheld gaming devices straight to your door.
The new GameFly desktop client allows subscribers to read gaming news, get info, videos and screenshots for the service's many titles and update their GameQ (which games you want to get) with ease. There's also easy access to the GameFly forums from the officially launched desktop client, as well as the ability to purchase and play games from a single location.
As an added bonus for subscribers, GameFly has partnered with 2K games to offer a special gift in honor of the client's official launch.
"We used the positive and constructive feedback from out community during the beta to help make the best product possible," said GameFly co-founder Sean Spector. "To celebrate the launch of the client, we're excited to partner with 2K Games to give away their highly acclaimed PC game Bioshock for free."
So if you're a subscriber, simply log into GameFly, download the desktop client and start downloading your free copy of Bioshock. For those who want to see what all of the fuss is about, you can read up on what GameFly has to offer and become a subscriber yourself by visiting the official website (opens in new tab).
Your Daily Blend of Entertainment News
Staff Writer for CinemaBlend.