GameRanger Surpasses One Million Active Users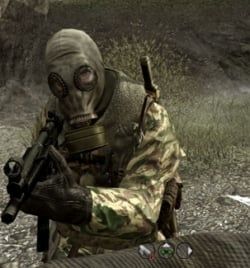 On 10/10/10 at 11:23am PDT, GameRanger officially met and surpassed the one-million user milestone. The gaming matchmaking service has more than 600 available games (and counting) and offers up quality services, for free.
Scott Kevill, president of GameRanger Technologies commented in the press release about the user breakthrough, saying…
The GameRanger service works a lot like XLink Kai for game consoles, surpassing and bypassing many issues gamers have with routers, firewalls and other general connectivity issues on the software and firmware front. This allows gamers to connect easily and conveniently to one another without all the hassle of trying to figure why a game won't connect to a multiplayer room.
Just about every major multiplayer game is supported, including hits such as Call of Duty 4: Modern Warfare and Borderlands. The service works exceptionally well, and it's easy to start or find a game for just about every title the service supports.
You can download GameRanger for free and use the service for free as well. To learn more about it just head on over to the Official GameRanger Website.
Staff Writer at CinemaBlend.
Your Daily Blend of Entertainment News
Thank you for signing up to CinemaBlend. You will receive a verification email shortly.
There was a problem. Please refresh the page and try again.