Gamespot Reviewer Quits Over Gerstmann Firing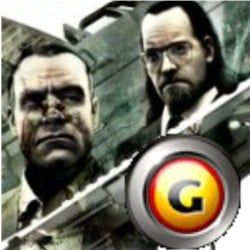 After Gamespot Editorial Director Jeff Gerstmann was fired this November, there was rampant speculation in the gaming community that he was terminated for giving a fairly negative review to the Eidos shooter Kane & Lynch: Dead Men, a game highly advertised on Gamespot. Gamespot issued a statement that it never changes editorial content based on outside pressures and we thought that would be the end of it. However, now a Gamespot reviewer has resigned and reopened the wounds.
Frank Provo, a reviewer for Gamespot since 2000, resigned this past week. In a post on his Gamespot blog, he cites Gerstmann's firing and the management of CNet, the company who owns Gamespot, as reasons for his departure.
"I believe CNet management let Jeff go for all the wrong reasons," Provo said. "I believe CNet intends to soften the site's tone and push for higher scores to make advertisers happy. I won't lie to people and tell them a game is good when it isn't. I won't downplay negatives that readers have a right to know about." Provo ends the post by stating he feels sorry for the Gamespot staffers that have to continue working there to make a living because "the CNet overlords have created the ultimate soul-crushing work environment."
As per company policy, neither Gerstmann nor Gamespot divulged the exact reason for his firing to the public. It's unclear how much Provo knows about the actual politics behind Gerstmann's firing but his resignation demonstrates that at least one writer on the Gamespot staff believes that Gerstmann was fired because of Eidos' objections to his review. In the comments section of his blog post, Provo states he's never been pressured to change scores for games though. "Basically, I don't agree with why Jeff was let go and I don't agree with management's vision for the site's future." Provo quitting Gamespot doesn't prove anything either way about Gerstmann's firing but it's sure to cause additional PR headaches for Gamespot and CNet.
Staff Writer at CinemaBlend.
Your Daily Blend of Entertainment News
Thank you for signing up to CinemaBlend. You will receive a verification email shortly.
There was a problem. Please refresh the page and try again.