Giveaway: Schatzii Smart Screen Cleaner For iPad, Tablets, Mobile Phones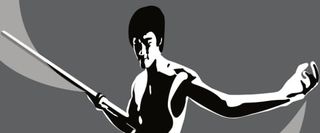 Schatzii has some sexy swag to give away for mobile, computer and screen-based gadget junkies. Their new Smart Cloth is available for gamers, enthusiasts and tech aficionados and we're giving away a few right here at Gaming Blend.
Did you know that 1 in 6 mobile phones in the UK is contaminated with fecal matter? Yeah, yikes, yuck. That's straight-up disgusting right? Well, that number is very real as exposited in the lengthy and informative piece over at CNN.
So what does this have to do with our giveaway? Well, Schatzii's Smart Cloth is a snazzy piece of material to help keep your mobile and stationary visually-fuelled technological devices as clean as a baby's bottom...eh, well more like as clean as the CEO of Haliburton...well, how about as clean as you can get the screen so it looks as good as it did when you first bought it.
The contest is pretty simple and anyone who wants a schmexy looking screen cloth to keep their iPad, iPhone, iPod, Android or PC screen free of e coli bacteria can do so with the Schatzii cloth.
Originally each one costs $11.99 but you can get two or more for the price of $9.99. In this case, however, you can get the Schatzii cloths for free just by following a few simple steps.
1.) Like Schatzii's Facebook Page to receive a coupon code
2.) Let us know which Schatzii cloth you like most on our Facebook Page
3.) We'll contact the winner(s) and ask for your coupon code
4.) Wait in anticipation as the cloth of your choice is sent your way
5.) That's all there is to, you're just reading this for kicks now. :)
Contest winners must reside in the U.S. to be eligible (unfortunately we're not a super mega-monolith corporation yet so we can't do the whole international shipping). We'll contact contest winners either by Facebook or e-mail so keep an eye out for private messages or watch your e-mail for a notification. If you receive a private message about "Male Enhancement" that's probably not us.
You can check out a few screenshots of the Schatzii cloths below to get an idea of what might tickle your fancy.
Image 1 of 10
Your Daily Blend of Entertainment News
Staff Writer at CinemaBlend.
Your Daily Blend of Entertainment News
Thank you for signing up to CinemaBlend. You will receive a verification email shortly.
There was a problem. Please refresh the page and try again.