Grand Theft Auto: Vice City Stories, Liberty City Stories Coming To PSN?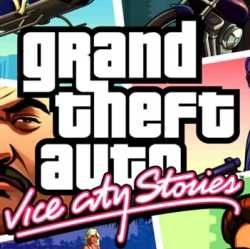 Rockstar Leeds' two Grand Theft Auto games for the PSP, Liberty City Stories and Vice City Stories, might be available for digital sale soon. According to a recent email from Sony Computer Entertainment Europe, the games will hit the Playstation Network this week.
PlaystationLifestyle, who first noticed the two games listed on the SCEE email, points out that this is Sony Europe so it's possible these won't hit North America. Still, there's no good reason why they wouldn't. No price is indicated for either title in the email.
Rockstar Leeds is also the studio behind the upcoming GTA: Chinatown Wars for the DS, set to hit stores this March.
Staff Writer at CinemaBlend.
Your Daily Blend of Entertainment News
Thank you for signing up to CinemaBlend. You will receive a verification email shortly.
There was a problem. Please refresh the page and try again.