Grey's Anatomy Video Game Revealed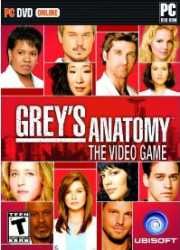 Ubisoft had the good sense to cancel its Heroes game but now it seems they're making a game based on an even worse television show. According to Gamestop (opens in new tab), they're developing and publishing a video game based on Grey's Anatomy.
Just going by the product pages on Gamestop.com, it seems the video game adaptation of the primetime medical drama will be shitting up the DS, PC, and Wii early next year. The release date for all three versions is currently listed as March 10th, 2009. In other words, the DS, PC, and Wii will be getting a game based on Grey's Anatomy in the same week that Xbox 360 and PS3 are getting Resident Evil 5.
No actual details on the content of the game were offered but do you really want any? Most likely you'll treat patients with dinky mini-games and then watch melodramatic cut scenes while you wait for the next patient to arrive. Maybe I'm being unfair but I kinda doubt it.
Staff Writer at CinemaBlend.
Your Daily Blend of Entertainment News
Thank you for signing up to CinemaBlend. You will receive a verification email shortly.
There was a problem. Please refresh the page and try again.