No Half-Life 3 At E3 2011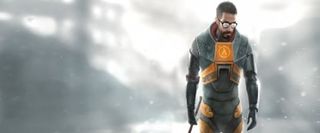 If you were hoping of a big Valve announcement at E3, you're in for some disappointment. They e-mailed press today to confirm that they "are not showing any titles at this year's show."
Valve was the source of one of last year's biggest E3 surprises. During the Sony press conference, Valve boss Gabe Newell strolled out to announce that Portal 2 was coming to the PS3. Considering Valve traditionally avoided the platform, it was a pretty big deal.
Portal 2 just came out late last month so there's no need for Valve to keep hyping that one. They plan to release DLC for that game this summer so I suppose they could've shown that off on the convention floor. Seems a bit wasteful to make a huge booth just to reveal free DLC, though.
Valve was expecting to release multiplayer strategy game DOTA 2 this year. If that's still true, a big E3 reveal seemed plausible. There's always some dim hope that Valve will announce a new Half-Life, be it Half-Life 2: Episode Three or Half-Life 3.
Your Daily Blend of Entertainment News
Staff Writer at CinemaBlend.
Your Daily Blend of Entertainment News
Thank you for signing up to CinemaBlend. You will receive a verification email shortly.
There was a problem. Please refresh the page and try again.