Hearts Of Iron 3 Demo Coming Tomorrow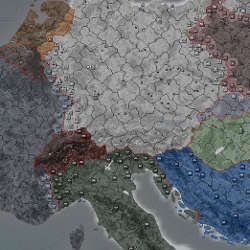 Strategy game Hearts of Iron 3 will be released on Friday, August 7th and if you didn't get into the beta, Paradox Interactive is giving you another chance to try before you buy.
At 9 am PST on Tuesday, Paradox will release a demo. The trial version of the game allows you to play one of the historical scenarios for four months' game time as Germany, Poland, France or the United Kingdom. All gameplay features from the full version will be available.
In addition, the demo will include the in-game tutorial. In addition, you can download the game's manual in PDF form through this post on the official forums. Most people don't read game manuals nowadays but when you're about to play a strategy game with over a hundred playable nations battling over ten thousand provinces, it wouldn't hurt to do a little research beforehand.
Staff Writer at CinemaBlend.