Heroes & Generals Gets Massive Update, Tons Of New Content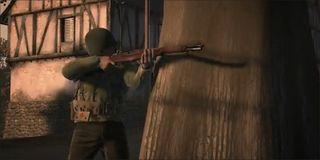 We don't hear much about Reto-Moto's free-to-play World War II game, Heroes & Generals, but it's a real dozy and packs a serious punch in the content department thanks to having a lot of features and featuring ground, air and vehicular combat.
Reto-Moto has recently been updated with a huge content patch called "Oster", it brings with it new skills, new progression for characters, new vehicles and new weapons.
There's a huge list of new content but most importantly, the content is rolled out in a five minute video that showcases exactly what gamers are getting out of the title. Check it out below.
That's a heck of a lot of new content if I must say so myself. Dang.
Of course, most of you who have never heard of this game are probably wondering why this update even matters or if the game is even worth playing? That's a good way to look at it.
Reto-Moto's Heroes & Generals is a mix of real-time strategy and first (or third) person combat. Players will take on the role of the Axis or the Allies and will do battle in skirmish matches within instanced maps.
The game plays out a lot like the older Battlefield games – most notably, Battlefield 2 – where players have to be very keen on their surroundings and work very well with teammates to accomplish objectives by thinking smart and tactically about how to overthrow enemy forces. The fact that the game is always PvP means that there's always a varying degree of challenge involved.
As mentioned, the game is very much like Battlefield in the sense that there are checkpoints within each skirmish match that must be captured. The team that has the most points when the round ends will be the ones that walk away as the victors of that map.
Players will start off as basic infantry and then earn points to work their way up the ranks to unlock new character classes and equipment, either by using the points earned from winning the match or by buying progress with the cash shop currency.
The setup is actually very similar to Battlefield Play4Free.
The real meat of the game is when you attempt to play more as a general than a hero. Purchasing squads and sending them into battle against foes; setting up strategies and planning out routes for attack give the game a more paced, real-time strategy feel.
You can check out Heroes & Generals right now by paying a visit to the game's official website. The game is still in beta but it's also free-to-play, so there's nothing to lose but a bit of time and hard drive space.
Your Daily Blend of Entertainment News
Staff Writer at CinemaBlend.