A High School In Norway Is Offering A Course In Competitive Gaming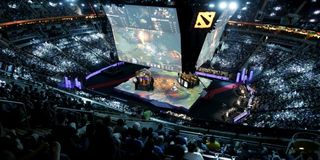 Most people might ask, "Why haven't schools thought of it sooner?" A high school in Norway is embracing the new age of entertainment and has included a three-year course in their curriculum that centers around playing competitive online games like Counter-Strike: Global Offensive and League of Legends.
According to The Daily Dot, Garnes High School in Norway saw the importance and popularity of esports and decided to give students what they truly wanted with serious training and education in the realm of competitive esports. The course is three years long and focuses on the science, strategy and techniques behind competitive gaming. Peter Grahl Johnstad, the school's science department manager, said,
Students will be required to complete only five hours of study a week (up to 30 hours for the three-year class), which can include studying the theory behind competitive esports and teamplay, attending an esports match or Skyping with a professional gamer. And of course, they'll be able to eventually compete in local competitions after getting through the games themselves.
This class isn't just a snoozefest where you can hang back and play games all day. It also involves intense physical and mental training to help enhance reaction time, reflexes and more. These sort of abilities are constantly being used and tested in a video game, so the purpose for intense training is to up those abilities and strengthen them. Johnstad says that nutrition will also play a key role in staying physically healthy.
Just like in a regular school, the students will receive homework, exams and grades depending on their performance. Johnstad adds that he hopes the course will generate more enthusiasm for education. Users on Twitter were ecstatic to find an education in gaming.
For those who are interested, the class will be open for sign-up on March 1. Would you attend a three-year long course in competitive esports? Let us know in the comments below.
Your Daily Blend of Entertainment News
Thank you for signing up to CinemaBlend. You will receive a verification email shortly.
There was a problem. Please refresh the page and try again.