Humble Indie Bundle V Rakes In More Than $5M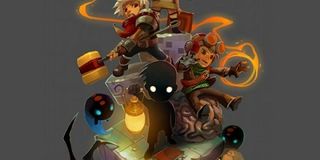 The Humble Indie Bundle campaign just keeps getting better and better, offering gamers a pay-what-you-like model for a collection of titles coming from small studios, with a portion of the proceeds going on to support charity. Humble Indie Bundle V recently wrapped and, with more $5,106,402.79 raised, they might have to take the word "Humble" out of the title soon.
This latest collection of indie darlings on offer including Superbrothers: Swords and Sworcery, Limbo, Amnesia: The Dark Descent, Psychonauts, Bastion, Lone Survivor, Braid, and Super Meat Boy. As an added bonus, the Humble Indie Bundle V also included a collection of soundtracks for various titles.
According to the HIB website (opens in new tab) a grand total of 598,953 bundles were sold this time around, making for an earnings of more than $5 million. With a portion of the proceeds going to the Electronic Frontier Foundation and Child's Play Charity, that's a win-win situation for everyone involved.
Several other interesting stats were offered, including the average purchase price of $8.53. While the majority of participants chose not to fork over a fortune for this rather large collection, some other generous souls decided to make up the difference. Twitter user @HumbleBrony made the single largest contribution, paying $13,167.84. A collective effort by a bunch of My Little Pony fans, this donation netted the group a "bundle" of Indie Bundles, though no specific amount was identified.
The largest single contribution, though, came from Markus Persson, better known to gamers as the creator of Minecraft, Notch. He put in $12,345.67 for his collection of games and soundtracks. Dude must get an amazing allowance.
For details on the next Humble Indie Bundle, stay tuned to the promotion's Twitter account.
Staff Writer for CinemaBlend.
Your Daily Blend of Entertainment News
Thank you for signing up to CinemaBlend. You will receive a verification email shortly.
There was a problem. Please refresh the page and try again.