Jagged Alliance: Back In Action Plan & Go Proves Strategy Games Are Still Relevant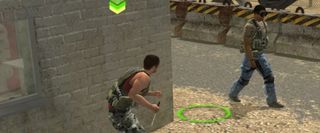 It's been a long time in the making but Jagged Alliance: Back in Action is finally on its way. There have been a couple of attempts to resurrect the fan-favorite, turn-based strategy title but none of them have succeeded until now.
BitComposer and Kalypso Media are working together to bring gamers a different kind of strategy experience with Jagged Alliance: Back in Action and a new Plan & Go walkthrough video shows that there's a lot of ingenuity still left in the strategy genre.
The six minute video walks gamers through two different scenarios of the Plan & Go mechanic, showing off how players can use semi-turn-based mechanics to plan out strategies and then use the real-time mode to execute those strategies. It's a really nifty feature that I hope makes it into more games of this kind. You can check it out below.
Jagged Alliance: Back In Action is a remake of the classic Jagged Alliance 2 just with up-to-date graphics, physics, special effects and game mechanics...it's everything gamers have always asked for out of the classic turn-based franchise and thankfully BitComposer and Kalypso have listened instead of turning it into another generic military FPS.
As the video above proves, I think it's safe to say that there's still a lot of unexplored territory in military strategy games and hopefully Jagged Alliance: BIC sells enough to warrant for more sequels and spin-offs.
You can look for the game to launch for PC this February and pre-orders are currently available right now on Steam. For further information on the game be sure to pay a visit to the Official Website.
Staff Writer at CinemaBlend.
Your Daily Blend of Entertainment News
Thank you for signing up to CinemaBlend. You will receive a verification email shortly.
There was a problem. Please refresh the page and try again.