Killing Floor Free DLC Pack Now Available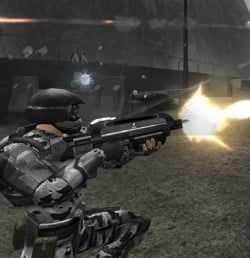 Tripwire Interactive announced today that a new content pack was made available for Killing Floor, and it's free. This is in addition to a character DLC pack that was also released, but you'll have to cough up some hard earned cash for it.
As stated in the press release…
New weapons are always a welcomed addition amongst the cache of projectile firing tools and devices in games like this. However, what good would it be announcing what's new in the DLC pack without actually listing what's all going to be made available the next time you start the game up and the patch downloads? It's no good at all.
You can check out the list of new content that will be available in the free DLC update. You'll have to head on over to the Official Website to learn a little more about the rest of the content packs, though.
Killing Floor Free DLC Update Includes:
• Four new maps – Hospital Horrors, Biohazard, Mountain Pass, and Suburbia
• New Firebug weapon – the MAC-10 firing incendiary rounds
• New money system – money now rewarded based on % of damage dealt rather than who gets the final shot, no more kill poaching for money!
• Balance changes for several perks including the Sharpshooter, Commando, and Demolition perks
• Bug and map exploit fixes
Your Daily Blend of Entertainment News
Staff Writer at CinemaBlend.