New Mabinogi Update Coming For June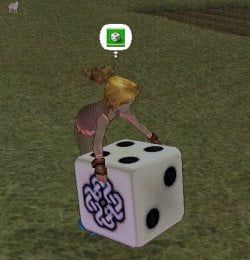 Nexon Entertainment of America recently announced that they have added new updates to Mabinogi, their Celtic-themed, MMORPG. The game has received some special events, including cooking contests, magic wand improvements and new items.
This free-to-play MMORPG had new updates implemented for North American gamers that include Emain Macha Cooking Contest. According to the press release, "The cooking contest is a month long event with qualifying rounds held from the first Saturday of the month to the second-to-last Saturday of each month. The last Saturday of the month is where finalists square off in the final rounds." Well, for putting Food Network skills to the test, players who manage to cook the socks off the judges will receive a new chef uniform.
The festive improvements of the game don't end with cooking, though. Nexon has also fixed the wands in the game to now allow for chain casts. According to the press release, "for example, a Spirit Ice Wand with a social level of six will produce one extra charge on the ice bolt. This allows magic practitioners to quickly accumulate charges of magic while in battle. The higher social level of a players spirit wand, the more charges players will get on a single cast."
A few other items added to the game in the update include giant dice…you know, for settling disputes or for proving to other players that you really do have bigger dice than they do. Nexon also included some new passive bonus items that can be imbedded into the player's armor to improve stats or increase defense.
You can check out the entire list of features included in the new update by visiting the Official Mabinogi Website. For more gaming news, info and updates, be sure to stay tuned in with Blend Games.
Staff Writer at CinemaBlend.