Metal Gear Solid: Peace Walker Demo Now Available For PSP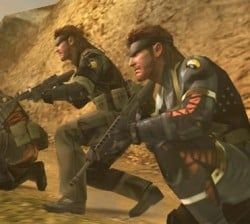 Konami announced that a new demo of MGS: Peace Walker is now available for PSP owners. The demo features gameplay that was exclusively shown off at the Tokyo Game Show, and will allow players to take on four whole missions. That's sort of epic.
According to the press release…
The game looks really cool, so far, and features some enhanced CQC close-combat maneuvers, co-op tactics, stealth action like previous games, and a bevy selection of high-tech gadgets and weapons.
Metal Gear Solid: Peace Walker is due out on May 25th, 2010 exclusively for the PSP. For more information on the game be sure to visit the Official Website.
Your Daily Blend of Entertainment News
Staff Writer at CinemaBlend.