When Mighty No. 9 Is Officially Getting Released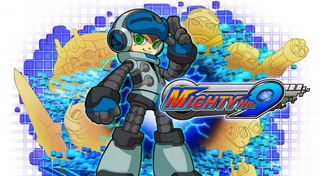 The Mighty No. 9 project from legendary developer Keiji Inafune finally has a release date. The game has officially gone gold (which means development on the gold master is final) and they expect the title to release on June 21 in North America and Asia, and worldwide June 24.
According to IGN, Inafune made the news spread far and wide after making a post over on the official Mighty No. 9 website, where he stated...
The post from Inafune wraps up by explaining that all of the community questions regarding replayability, gameplay length, multiplayer and difficulty will be addressed at a later time.
The PlayStation Vita and Nintendo 3DS versions will follow shortly after the release on the PC, PlayStation and Xbox devices.
We've heard this several times in the past... that Mighty No. 9 would no longer be delayed. In fact, there were at least two times prior to this current release date that we thought the game's release was set in stone. Yet it turns out that just a little before the official release the title would end up getting delayed.
It's amazing to think that so many years later and what was supposed to be a new Mega Man style franchise turned into such a messy cluster of disappointment and missed milestones.
The actual hold-up for Mighty No. 9 was said to be the multiplayer implementation and online leaderboard features. A lot of gamers repeatedly said that they would be okay with these features being left off the table at launch and patched in at a later date, but the developers at Comcept were insistent on getting the multiplayer wrapped up nice and neat for Mighty No. 9.
The game originally made its debut on Kickstarter back in August of 2013. The title was supposed to be finished in 2015 but that didn't happen. In fact, all throughout 2015 the game was delayed, delayed and delayed again. Eventually restlessness settled in and gamers began losing interest in the title.
By the time 2015 wrapped up we were all expecting Mighty No. 9 in early 2016, but that didn't happen either. Instead the game was pushed back out of its intended February release, and now we're looking at a early summer launch in June.
The game has been criticized by many for what they feel comes across as a "shallow" experience, and that it doesn't quite seem to carry the soul of Mega Man the way they thought. Others were not very keen on the art direction for the game, noting that the concept art looked amazing but the in-engine assets aren't very impressive, although that's no fault of the Unreal Engine 4.
Ultimately, Comcept will have a lot to prove when Mighty No. 9 finally releases. Hopefully they can deliver on those promises.
Staff Writer at CinemaBlend.