Moto Racer 1 And 2 Get Re-Released Through DotEmu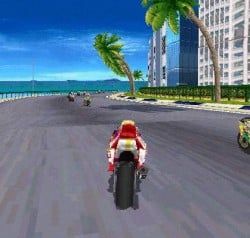 Two of the absolute very best motorcycle racing games from their generation are being re-released for PC gamers to experience, all thanks to DotEmu. The company has revived a number of old-school, classic games from the hey-day of PC gaming and they're all available at budget prices.
For about $6 you can grab classics like Commandos or Broken Sword…you know, the games that paved the way of innovation for our current generation of big-budget, lackluster shooters and unimaginative RTS games.
Nevertheless, Motoracer was a benchmark at the time for having crisp graphics, high resolutions and unmatched frame-rates for a racing game back in the day. You can grab both games for just over $6 each over at DotEmu, which also supports PayPal.
To learn more just visit DotEmu's Official Website.
Staff Writer at CinemaBlend.
Your Daily Blend of Entertainment News
Thank you for signing up to CinemaBlend. You will receive a verification email shortly.
There was a problem. Please refresh the page and try again.