Need For Speed's DLC Will Be For More Than Just Cars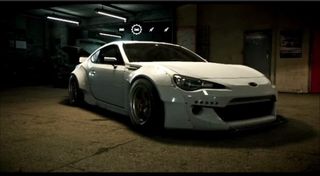 Following up on the bomb about why Need For Speed, the 2015 reboot, needed to be always-on, the executive producer for the game tried to soften the blow by explaining how the game will approach new content for the title.
In an interview with Videogamer [via VG 24/7] executive producer at Ghost Games Marcus Nilsson explained that they have plans to expand the initial experience of Need For Speed beyond just DLC car packs, which has been a common tactic for many previous games in the entry. According to Nilsson...
It hasn't happened for a long tie, actually.
Need For Speed games have been made and promoted like annual throwaway games. You play for a little bit, get a few dozen hours out of the experience and then move on to the next game.
The only two games in recent history that seemed to be designed for the long haul were Need For Speed: Shift and Shift 2: Unleashed. The rest are basically copycats of previous entries in the series or reboots of the older games. Some of the reboots weren't even that old, like Need For Speed: Hot Pursuit.
It's at least nice to know that Ghost Games has plans to expand Need For Speed beyond just car packs and presumably car kits. The real question is what sort of content are they planning on adding to the game?
The Videogamer interview doesn't reveal what Nilsson and crew have in store but it's safe to say that they'll likely try to find ways to keep players engaged and they're really going to have to knowing that Need For Speed is always-on.
Yes, Need For Speed is always-on just like SimCity and Diablo III before it. Single-player games that go this route rarely last long, but the reason Ghost Games and EA are going this route is that they claim that it's necessary for the Autolog features. You might remember Autolog in Hot Pursuit and Most Wanted – the feature is designed to make multiplayer more "social" and give you opportunities to challenge friends or attempt to beat their scores. I never used the Autolog features because it was cumbersome and slowed down the gaming experience, but that's the reason they're going with for making Need For Speed always-on.
I don't think continued and persistent DLC for a game with that kind of restriction will take it all too far. We see how games like The Crew – an MMO focused racer – has a tough time gaining and retaining an active user base. It's hard to see how a typically single-player focused game like Need For Speed will fare as a forced always-on title and if it'll maintain enough of that userbase throughout 2016 to justify a year's worth of DLC.
The game is set to release this November for the Xbox One, PS4 and PC.
Staff Writer at CinemaBlend.
Your Daily Blend of Entertainment News
Thank you for signing up to CinemaBlend. You will receive a verification email shortly.
There was a problem. Please refresh the page and try again.