Neverwinter Nights 2: Platinum Edition Now On Steam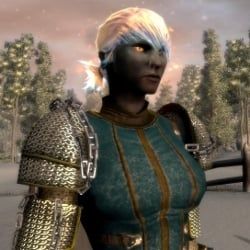 Obsidian Entertainment's Dungeons and Dragons RPG Neverwinter Nights 2 was given new life today by Steam. The game was re-released digitally as part of a Platinum Edition bundle.
The Platinum Edition includes NWN2 as well as its two expansion packs, Mask of the Betrayer and Storm of Zehir. Mask is a high-level adventure that continues the storyline of the base game, while Zehir is a standalone plot with fresh characters. Note that NWN2 also has a toolset so you can create solo or multiplayer adventures of your own.
The bundle is priced at $19.99. However, today it's being offered at 50% off the normal price. The deal expires at 1 PM EST on Tuesday.
Your Daily Blend of Entertainment News
Staff Writer at CinemaBlend.