Nexon Licenses Unity Engine For Multiple Games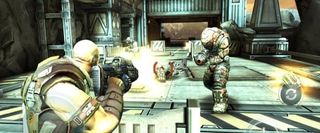 Nexon and Unity Technologies have come together for a massive agreement that sees renown Korean publisher Nexon licensing the Unity Engine and its full software development suite for all of their global subsidiaries.
As part of the agreement Nexon has access to all the multiplatform tools, accessories and source code for the Unity Engine. Basically this means that they can alter, switch, modify and adapt the engine to any kind of game development environment they see fit. The Unity Engine, up until now, has mostly been a choice financial solution for many independent developers as it provides high-quality assets and scalability at an affordable price, as evidence by its use in Zero Point Software's upcoming first-person shooter, Interstellar Marines and MadFinger's ShadowGun series.
David Helgason, CEO of Unity Technologies commented in the press release, saying...
Nexon has grown to become one of the largest video game publishers in the world. You may not hear about them being in the news as much as you do Ubisoft, Activision or Electronic Arts, but they're right up their with the publishing all-stars. Licensing the Unity Engine is just another strategic step towards pushing the company forward and exploring new software territory. Unfortunately, no details were revealed on what the Unity Engine would be used for, but given that it can scale from home consoles to PC client-based models, mobile phones and even browser games, Nexon could be using the engine for any number of projects.
Min Suh, CEO of Nexon Korea Corporation shared a few thoughts on the licensing deal as well, saying...
I'm curious to see what they churn out with the Unity Engine. Just so you know, the engine itself is capable of AAA quality games and Nexon has a large wealth of funds to dump into a high-end project as evidenced with games like Vindictus.
You can learn more about Nexon and the Unity Engine deal by paying a visit to the Official Website.
Staff Writer at CinemaBlend.
Your Daily Blend of Entertainment News
Thank you for signing up to CinemaBlend. You will receive a verification email shortly.
There was a problem. Please refresh the page and try again.